At the end of every season throughout the year, I will write about my five favorite reads of the last three months. This will be a check in and foundation for my best-of-2019 list.
This feature will take into consideration the books I read from January 1 to the date this blog post is published. That is 20 books in total. These four titles will not be in any particular order. 
*11 out of the 20 books I've read so far in 2019 have been books in a series. Due to this fact, each series will only end up on the list once. Due to limited variety, I was only able to choose a top 4 for this season.

1. Furyborn by Claire Legrand
I will be honest, I have been on quite a fantasy binge as of lately. When I first heard of this book, it was quite hyped and did not disappoint at all. The book alternates between two perspectives, Rielle Dardenne and Eliana Ferracora. While their lives are separated by a 1,000 years, they are connected by a prophesy foretelling two queens, a queen of light and a queen of blood. One thing I greatly enjoyed about Furyborn was the way that the author was able to write two vastly different perspectives, in different time periods, and makes for a fluid connection.

2. The Nightingale by Kristin Hannah
This book follows two sisters as they navigate the German invasion of France. The older sister, Vianne, has settled down with a husband and child. When her husband is shipped off to fight in the war, she is left to care for their daughter. Her behaviors need to adapt in a way to keep her family safe. On the other hand, Isabelle is an unruly young adult who fights the way she can by joining the resistance. The multiple sides of the same war endured in France allows us to experience more.
"Men tell stories. Women get on with it. For us it was a shadow war. There were no parades for us when it was over, no medals or mentions in history books. We did what we had to during the war, and when it was over, we picked up the pieces and started our lives over."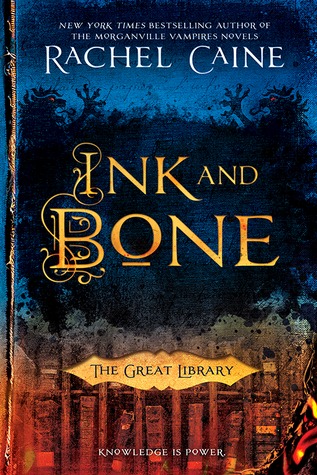 3. The Great Library Series by Rachel Caine
This series imagines the Great Library of Alexandria surviving and how that would look like today. Takes the concept that 'knowledge is power' and expands upon it. I think these books would excite any reader much as it did me. The characters were also enjoyable to read about as they learned to work with each other with their differing personalities. And I couldn't talk about this series without talking about one of my all-time favorite fictional couples, Captain Santi and Scholar Wolfe. If you picked up this series, you will come to understand why I love this couple so much.
4. Verity by Colleen Hoover
This romantic thriller was so enticing. This book MESSED me up! The integrating of the manuscript throughout the chapters fed us information into the family's past, allowing us to get a bigger picture of the current situation. Receiving the manuscript one chapter at a time held the suspense and makes the reader was to continue reading.
What are some of your favorite reads so far this year?